Search Senior Communities
Our Service is 100% FREE
Search thousands of senior living options
Free information on care options
Search by community type
Nearly 1 of 4 Americans have a musculoskeletal condition that requires medical attention; many of these Americans are senior citizens. What can you do to fight the complications that often come along with aging bones?
Senior Homes & Care Types
Essential Senior Health Tips
Most Social Media Friendly Senior Living Communities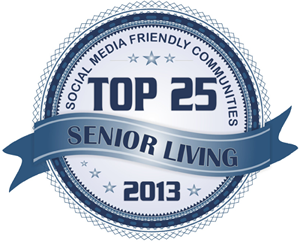 As more and more seniors become older, loved ones are increasingly turning to social media to learn about potential senior living communities. From posting a question on a Facebook page to watching a video on YouTube to posting a quick question on Twitter, more people are able to interact with senior living communities from their home.
[Read More]
About SeniorHomes.net
SeniorHomes.net is one of the free leading senior housing directory resource online, allowing seniors to find
assisted living
,
retirement communities
,
nursing homes
,
alzheimer's care
and other senior home options.
Assisted living
has become one of the more popular senior housing options today. With more and more adults retiring, the senior community market has seen a rise in
assisted living
communities throughout the country in popular areas such as the
Phoenix
and
Mesa
area in Arizona, Southern California areas that include Orange County, Los Angeles and San Diego, midwest locations such as
Dallas
,
Austin
,
Houston
as well as up and down the eastern coast that includes Atlanta, Jacksonville, Miami and
Charlotte
that are popular areas among seniors.
Don't know where to start? We will show you senior facilities that fit your situtation.
Learn about housing options from our senior housing experts.
Featured Infographic